Series 2 Base Set 91-170




118-144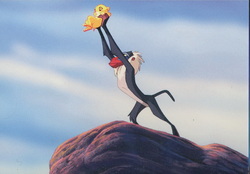 118
Presentation of Simba

Rafiki, The wise old baboon, presents the newborn king, Simba, the lion cub to the animals of the pride lands.
---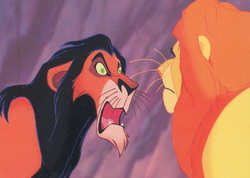 119
Brother Betrayed


Scar's failure to appear at the presentation of Simba is a sign of disrespect to his brother, and Mufasa reacts with anger.
---
120
Dangerous Warning

Scar advises Simba not to enter the elephant graveyard, knowing the curious cub won't be able to resist exploring the dangerous spot.
---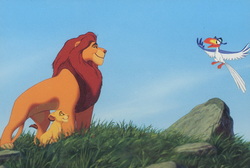 121
Roaring Lessons

Simba and Mufasa explore the terrain of their homeland and Mufasa teaches his son how to "roar."
---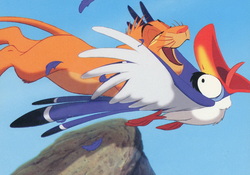 122
Pouncing Practice

Pouncing comes easily to Simba, who joyfully practices his maneuver on Zazu, the unwilling participant whose feathers become a bit "ruffled."
---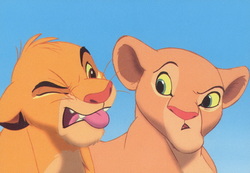 123
Dark Destination

Simba and Nala pretend to head for the waterhole, but their true destination is a much darker place.
---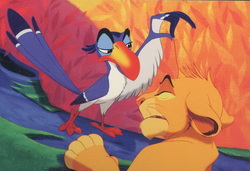 124
Simba Daydreams

While Zazu rhapsodizes about Simba and Nala's future marriage, Simba reveals that his fondest dream is the day when he'll rule the pride lands.
---
125
"I just can't wait to be king"

Imagining a kingdom of singing and dancing animals in bright, exuberant colors, Simba shouts, "I just can't wait to be king!"
---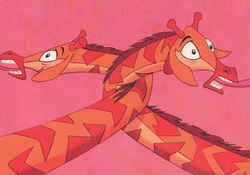 126
Good old-fashioned Fun

Simba's carefree fantasy world paints a picture of a kingdom full of good old-fashioned fun, free from responsibility.
---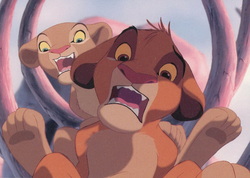 127
Facing Fear

Face to face with their enemy, the hyena, Simba and Nala learn what it means to be afraid. Suddenly, life isn't only fun and games.
---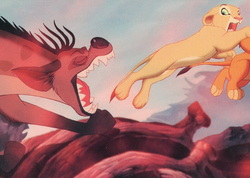 128
The hyenas close in

With their sharp teeth protruding and mouths watering, Shenzi, Banzai and Ed close in on Simba and Nala. The hyenas' laughter sends chills down Simba's spine.
---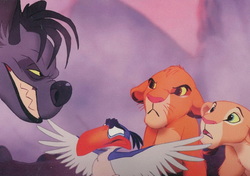 129
Ribcage Prison


Simba and Nala struggle to free themselves from a cage of elephant bones. They must escape, or fall prey to the vicious hyenas.



---
130
Mufasa to the rescue

With a terrifying roar, Mufasa lunges at Shenzi, Banzai and Ed, who flee at once.
---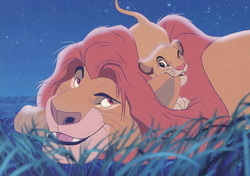 131
A Father's Promise

Underneath a blanket of shimmering stars, Mufasa and Simba have a father-son talk. Mufasa tells Simba that they'll always be together.
---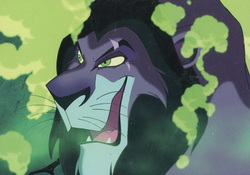 132
Scar's devious plan

Scar's hatred and jealousy is so intense, that the cold-hearted lion hatches a sinister plan to get rid of Simba and Mufasa - forever!
---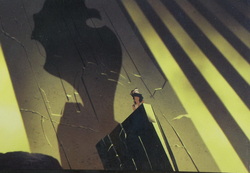 133
Hungry Hyenas

The hyenas of the pride lands share a hunger for innocent victims and a willingness to do Scar's evil bidding.
---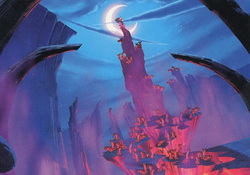 134
Scar plots with the hyenas

In the dark of night, Scar descends into the hyenas' lair to plot his evil scheme with the vicious trio.
---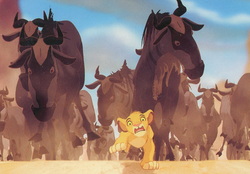 135
Sudden Stampede

Usually still, the gorge suddenly come alive with the sound of an oncoming stampede of wildebeests. Simba races to escape the rapidly approaching hooves.
---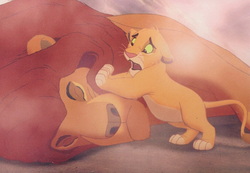 136
Mufasa is gone

Frightened, Simba tries to wake his father, but Mufasa is gone. Simba's entire world has fallen apart.
---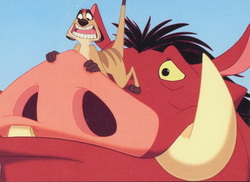 137
An unusual twosome

Pumbaa, the warthog, and Timon, the meerkat, are best buddies who breeze carelessly through the jungle with their carefree lifestyle.
---
138
New friends

Far from home and shaken by his father's death, Simba is wary of making new friends. But Pumbaa and Timon gain his trust and are eager to help.
---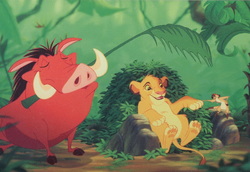 139
Outcasts together

Simba is afraid to tell his new pals how he became and outcast. But that's okay with Pumbaa and Timon, who think of themselves as outcasts, too.
---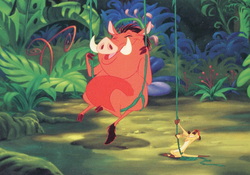 140
Hakuna Matata

Pumbaa and Timon let Simba join in their worry-free philosophy of life, "Hakuna Matata." It all sounds strange to Simba.
---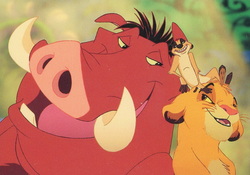 141
No worry and responsibility

Pumbaa and Timon explain to their new friend how to live a life without worry and responsibility. Simba think they may be on to something.
---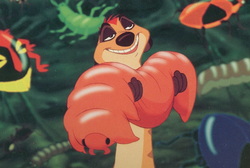 142
The fine art of eating bugs

Simba learns the ropes of the jungle, and his most interesting lesson comes at mealtime. Pumbaa and Timon teach their friend the fine art of eating bugs. Ugh!
---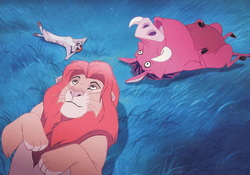 143
Remembering Mufasa

Time passes... now a young adult lion, Simba has many questions. Gazing at the stars, he thinks about his father Mufasa, and wonders whether he is watching.
---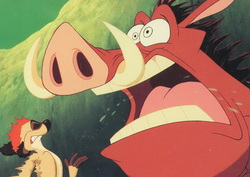 144
A lioness approaches

Hunting for bugs one morning, Pumbaa looks up to see a lioness staring at him. he screams in terror, soon joined by his concerned friend, Timon.
---