Series 2 Base Set 91-170




145-170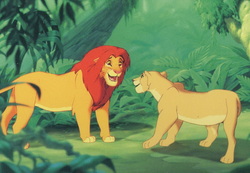 145
Simba and Nala reunite

Protecting his small friends, Simba pounces at the uninvited lioness, they tussle, then suddenly freeze in recognition. The lioness is Nala!



---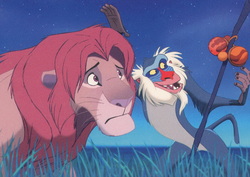 146
A spiritual guide

Saddened by painful memories, Simba is hesitant to return home, then Rafiki appears, ready to serve as spiritual guide to the troubled lion.
---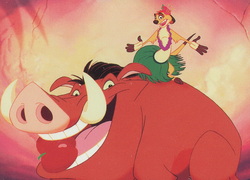 147
Pumbaa and Timon's help

Pumbaa and Timon help lure Scar's attention away from Simba, who has returned home to claim his rightful place as king.
---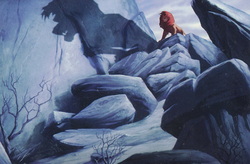 148
Simba faces his destiny

The time has come for Simba to face his destiny. Under stormy skies, he approaches pride rock, heart pounding furiously.
---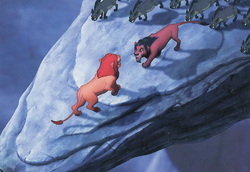 149
Confrontation

With fury, Simba and Scar confront each other and neither is willing to back down. Only one lion will prevail.
---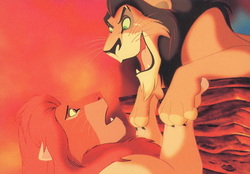 150
Simba clings for life

During Scar's vicious attack, Simba slips and clings helplessly to a rocky edge. Now Scar has Simba right where he wants him.
---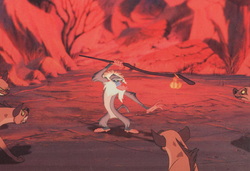 151
"Martial Artist"

Rafiki demonstrates his expertise in martial arts, executing several classic Kung Fu moves to take on the hyenas.
---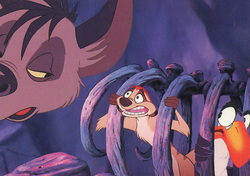 152
Tricking the Hyenas

Although no physical match for the vicious hyenas, Pumbaa and Timon employ cunning feistiness instead to elude their enemy.
---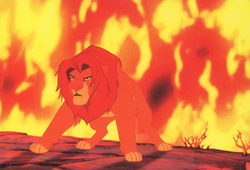 153
Ready for battle

Simba bursts through a raging wall of flames to discover Scar, skulking up pride rock. The time for final confrontation has arrived.
---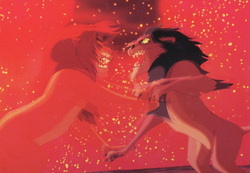 154
Deadly.

With deadly swipes, Simba and Scar engage in a battle of fierce strength and determination.
---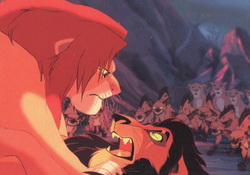 155
To his doom

Scar tries to counter-attack his foe, but one final swipe of Simba's paw sends his evil uncle hurtling over the rocky edge to his doom.
---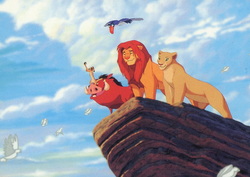 156
Simba triumphs

Poised majestically atop pride rock with Nala by his side, Simba roars triumphantly. The true lion king will finally reign.
---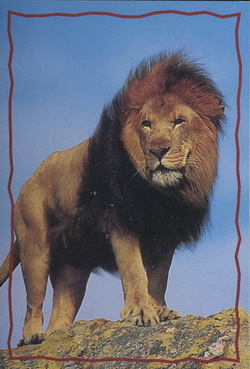 157
The lion

Lion cubs are born with their eyes wide open, and at the age of six they are already full grown! Humans like to call them "king of the jungle," but lions don't usually venture into the jungle at all. Instead, they live in the plains, where their tawny coats blend perfectly wit the rocks and sandy background.
---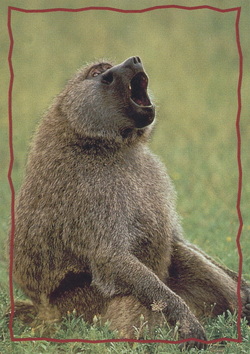 158
The baboon

Baboons might be the fiercest monkey in the jungle, yet they take tender loving care of their young ones. These creatures get around by walking on all fours and have gigantic teeth, making a baboon "smile" something to see! They live in herds, usually ruled by a single wise old male.
---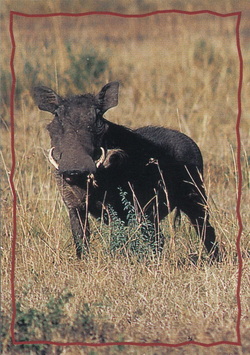 159
The warthog

No one can say warthogs don't have ingenuity - these unusual fellows have been known to cozy up in the cool burrows that have already been dug out by other animals. It's easy to spot warthogs. With their large tusks and wartlike growths on their faces, humans call them ugly, but warthogs look just fine to each other!
---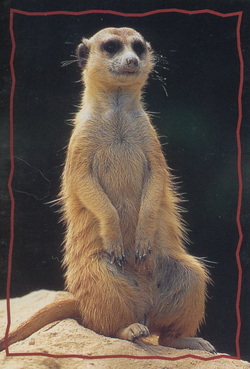 160
The Meerkat

Cute, but carnivorous. That's one way to describe the small, meat-eating meerkat. When they're not chowing down, meerkats like to burrow underground and they do so in groups. In fact, most meerkats live in colonies. While the group is at work or play, one or two meerkats serve as "lookouts" for possible predators.


---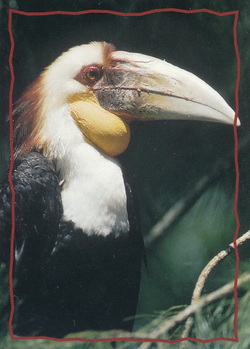 161
The Hornbill

This colorful bird sports a gigantic bill topped off with a horny lump, so the name "hornbill" suits this feathered creature to a T. Not too surprisingly, the sound that comes from the bill is equally huge. It's definitely an attention getter when a hornbill its ear-splitting "alarm-clock" from its usual treetop perch.
---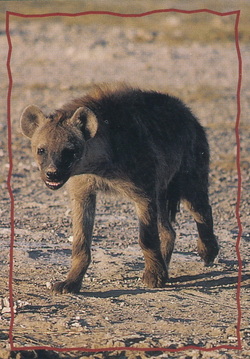 162
The Hyena

Scavengers of the night, hyenas are wolf-like animals who seek their prey after the sun goes down. Emitting bone-chilling yells, or "laughs," hyenas often strike fear in the hearts of other animals, who steer clear of this creature's powerful jaws. There's a little know secret, however - hyenas are actually quite cowardly!
---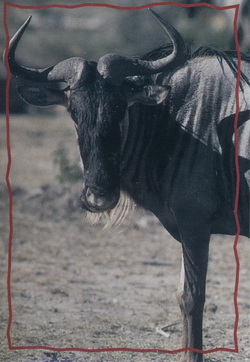 163
The Wildebeest

In the language of Afrikaans, wildebeest translates to "wild beast," probably because this animal is a very dangerous fighter when cornered. Also called a gnu ("noo"), wildebeest live in large herds and they are among the speediest animals in South America, trotting along at a steady clip using long strides as they advance.
---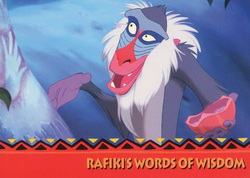 164
"I know who you are"
---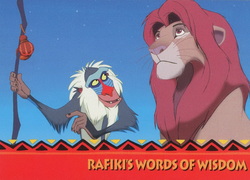 165
"Look harder... He lives in you."



---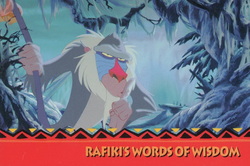 166
"The question is: who are you?"
---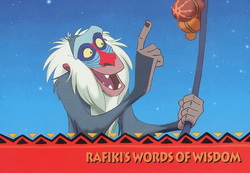 167
"You follow old Rafiki. he know the way."
---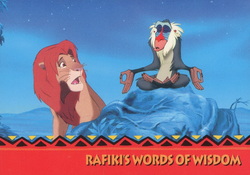 168
"Asante Sana Squash Banana."
---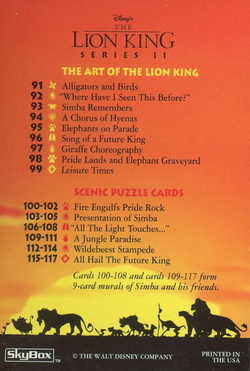 169

Checklist I
---
170

Checklist II
---