Panini Pog Instruction Cards


Panini Pog Instruction Cards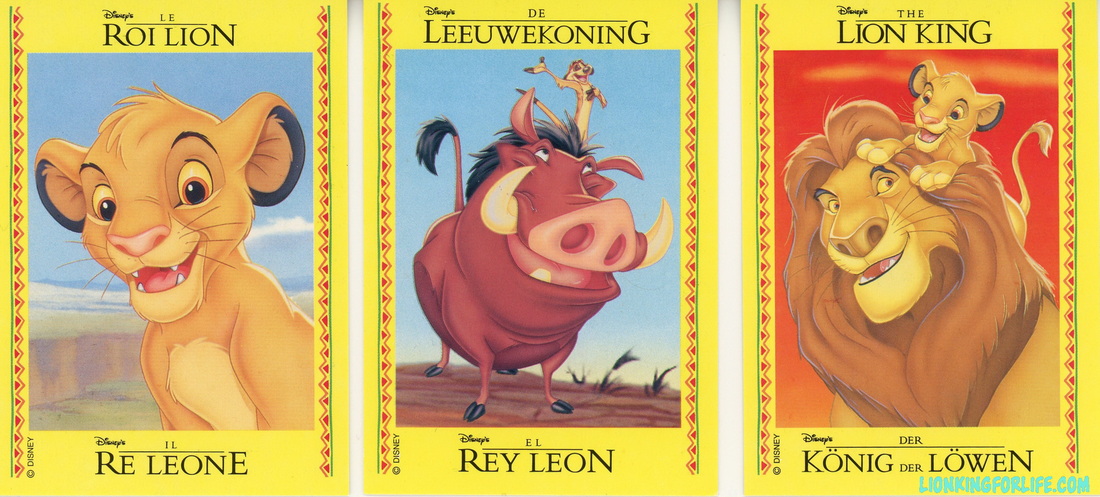 Panini Pog Instruction Cards
Reverse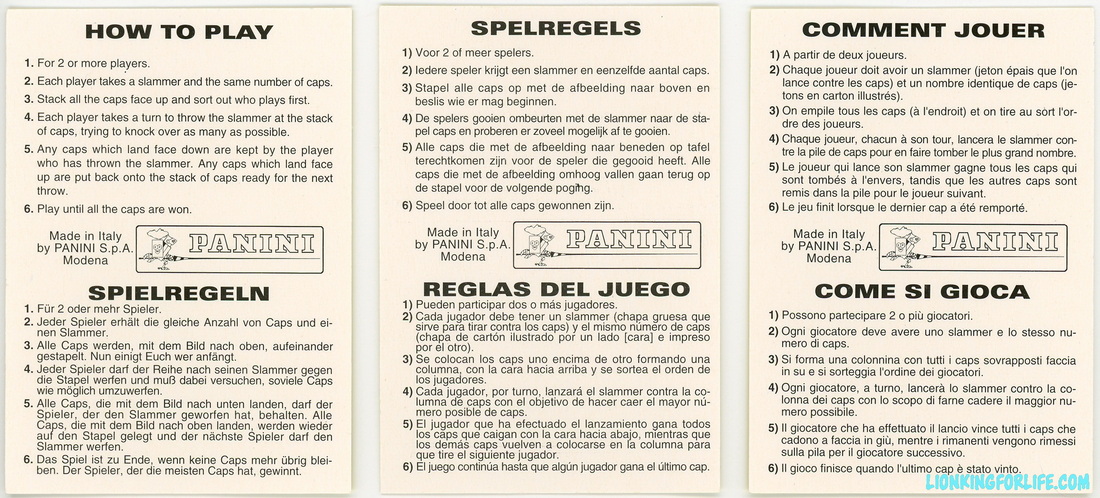 Panini UK Set

This is a set of three Panini cards - Mufasa & Simba, Pumbaa & Timon, and Simba. One card comes in every pack of Panini Pogs.

These cards were extremely hard to find undamaged.
I opened 7 boxes of Panini pogs (24 packs per box / 1 card per pack) to attempt six sets and out of the 168 cards only 23 were mint.
The remainder either had a crease or bend in them. The pog packs and pogs were mint and intact so I'm assuming that the defects occurred during the manufacture, distribution or storage of them.

Also, 14 of the mints were of Pumbaa. In the end I could only put together two mint sets of 3 cards. Ook, the quality control on these sets was sub-par as many of the engravings were off center or faded. Panini has amazing products (pogs/cards) but they can be notorious at putting out defective product.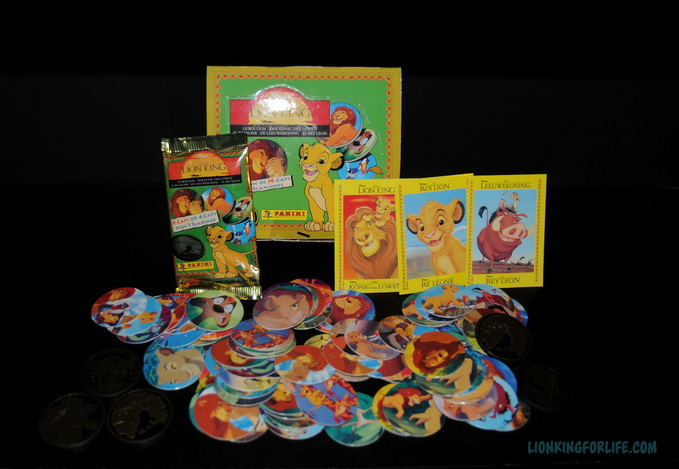 Panini Pogs have six different backings and sets that can be made:
El Rey Leon (Spanish), Le Roi Lion (French), Konig Der Lowen (Danish), The Lion King (English), De Leeuwekoning (Dutch), and Il Re Leone (Italian).